05
Mar
05 mars 2007: Alan Black
Alan Black
15th January 1943 - 5th March 2007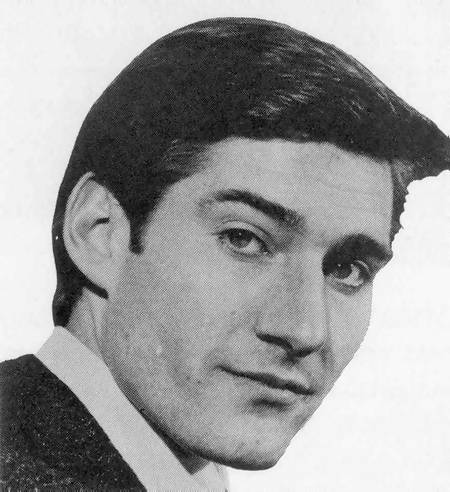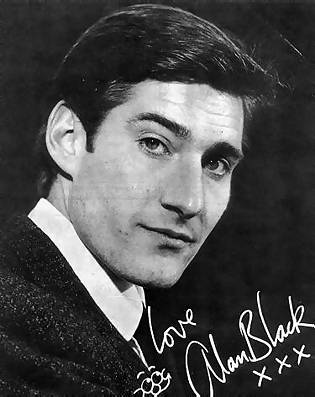 Alan Black was born in Rosyth on 15th January 1943 and had previously worked as a commercial artist.
Alan Black est né à Rosyth le 15 Janvier 1943 et avait auparavant travaillé comme artiste commercial.
He entered a competition organised by Radio Scotland and The Daily Record to find a new broadcaster and won a job on the station, joining in time for its launch at Hogmanay 1965. Il est entré dans un concours organisé par Radio Scotland et The Daily Record pour trouver un nouveau diffuseur et a obtenu un poste sur la station, se joindre à temps pour son lancement à la Saint-Sylvestre 1965. Radio Scotland broadcast from a former lightship, the Comet, then anchored in the Firth of Forth. Radio Scotland diffusion à partir d'un ancien bateau-phare, le Comet, alors ancré dans le Firth of Forth. In September 1966 Alan travelled south to join "Swinging" Radio England but it closed down soon after his arrival. En Septembre 1966 Alan vers le sud pour rejoindre le groupe "Swinging" Radio Angleterre, mais il a fermé peu après son arrivée. He stayed aboard the ship working for its sweet music sister station, Britain Radio. Il est resté à bord du navire de travail pour sa station de musique douce sœur, la Grande-Bretagne Radio. This was relaunched as Radio 355 the following year and Alan continued to broadcast on this new station. Cela a été relancé en tant que Radio 355 l'année suivante et Alan a continué à diffuser sur cette nouvelle station. According to the Offshore Radio Themes web site, Alan used Flamingo by Herb Alpert & the Tijuana Brass and, later, Wooden Heart by the Gary Blake Orchestra as theme tunes. Selon l' Offshore Radio Thèmes site web, Alan utilisé Flamingo par Herb Alpert & the Tijuana Brass et, plus tard, Wooden Heart par l'Orchestre Gary Blake que des airs thème. Radio 355 closed down just ahead of the introduction of the Marine Offences Act. Radio 355 a fermé juste avant l'introduction de la Loi sur les infractions maritimes. A highly proficient cartoonist, Alan then worked on the Beatles animated film Yellow Submarine . Un caricaturiste très compétents, Alan a ensuite travaillé sur le film d'animation des Beatles Yellow Submarine. He continued to broadcast for many years on Radio One and was one of the presenters of Sounds Of The Seventies and In Concert . Il a continué à diffuser de nombreuses années sur Radio One et a été l'un des présentateurs de Sounds Of The Seventies et en concert. His cartoons also appeared in Radio Times. For a couple of examples of Alan's cartooning skills, see Jack Curtiss' memorabilia page . Ses dessins est également apparu dans Radio Times. Pour quelques exemples de la caricature compétences Alan, voir Jack Curtiss " page des articles-souvenirs . After his time at Radio One, Alan worked for Polydor Records but eventually turned his back on the music business. Après son passage à Radio One, Alan a travaillé pour le label Polydor, mais finalement tourné le dos à l'industrie de la musique. When the Radio England reunion took place in May 2006, Alan was not able to attend because of poor health. Lorsque l' Angleterre regroupement Radio a eu lieu en mai 2006, Alan n'a pas été en mesure d'assister en raison de la mauvaise santé.
Only his closest friends knew how seriously ill he was and he died in March 2007.
Seuls ses amis les plus proches savaient gravement malade, il était et il est mort en Mars 2007.
There is an excellent obituary in The Independent .
The Pirate Radio Hall Of Fame's tribute is here .
(With many thanks to Raoul Verolleman for this photo. There is another picture of Alan in Look Boden's photo album and a more recent one, taken in 2005, here. )
Il ya une notice nécrologique excellent dans The Independent .
The Pirate Radio Hall Of L'hommage de la renommée est ici .
(Avec un grand merci à Raoul Verolleman pour cette photo. Il ya une autre photo de Alan Rechercher photo album Boden et une récente une de plus, prises en 2005 , ici. )
Alan Black on Radio Scotland from an afternoon in March 1966.

Alan Black sur Radio Scotland d'un après-midi en Mars 1966.

Tape kindly provided by John Lilley (duration 2 minutes 41 seconds)

Tape aimablement fournies par John Lilley (durée 2 minutes 41 secondes)
Alan Black, along with Tony Windsor, introducing a live session from American singer José Feliciano in July 1967. Alan Black, avec Tony Windsor, l'introduction d'une session live de la chanteuse américaine José Feliciano en Juillet 1967.

Despite Alan's comment about this being the first live session on offshore radio, it was actually the second.

Malgré le commentaire d'Alan au sujet de ce qui est de la première session en direct sur la radio offshore, il a été en fait le deuxième. See the entry on Simon Dee for an extract from the very first. Voir l'entrée sur Simon Dee pour un extrait de la toute première. Tape kindly provided by John Aston. José performed in John's cabin because there was not enough room in the studio (duration 2 minutes 24 seconds) Tape aimablement fournies par John Aston. José effectué dans la cabine de John parce qu'il n'y avait pas assez de place dans le studio (durée 2 minutes 24 secondes)


Alan Black during the last ever programme on Radio 355, 5th August 1967.

Alan Black au cours de la dernière émission sur Radio jamais 355, 5 août 1967.

All the presenters talked about their careers, paid tribute to their colleagues, past and present, and said goodbye to the listeners.

Tous les présentateurs ont parlé de leur carrière, a rendu hommage à leurs collègues, passés et présents, et dit au revoir aux auditeurs.

This is an edited version of Alan's section of the show.

Il s'agit d'une version révisée de l'article d'Alan de l'émission.

Tape kindly provided by Nick Widdows (duration 2 minutes 9 seconds)

Tape aimablement fournies par Nick Widdows (durée 2 minutes 9 secondes)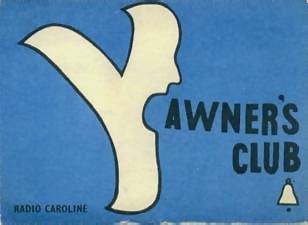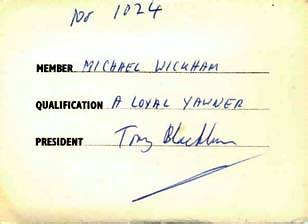 Thanks to Michael Wickham for this Tony Blackburn Yawners Club membership card.
Merci à Michael Wickham pour cette Blackburn Yawners Club carte de membre Tony.