15
Sep
16 septembre 1967: Guy Blackmore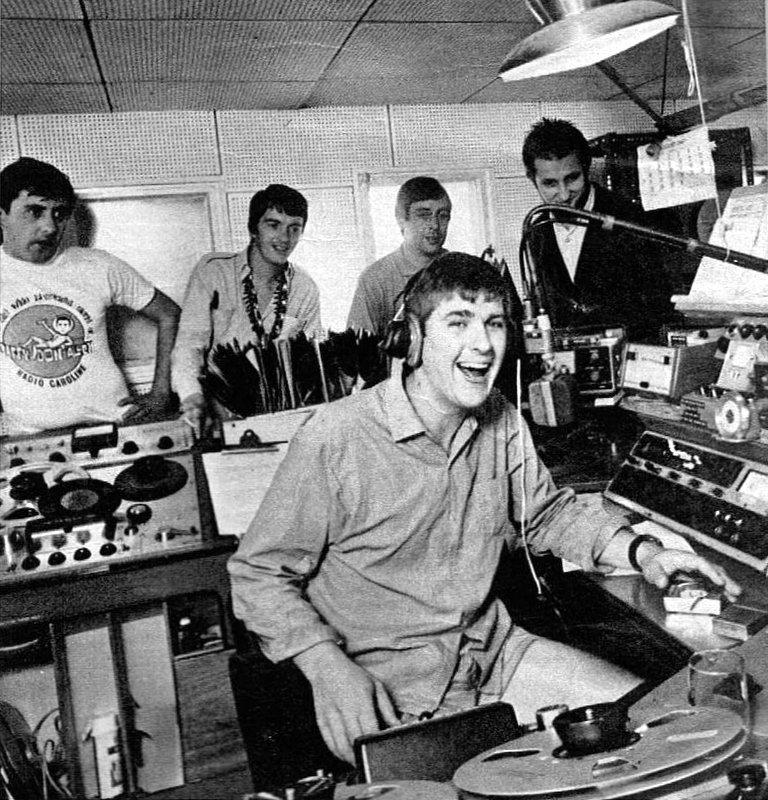 Guy Blackmore One of the many Australians to find a welcome on the British offshore stations, Guy was first heard on Radio 390.
With the introduction of the Marine Offences Act, he changed his name to Jim Gordon and joined the team on Radio Caroline North. His nickname was "Jumbo Jimmy Gordon". When his days at sea came to an end, Guy formed a record plugging company with his Caroline colleague and fellow countryman Ross Brown. Despite achieving a Top 3 hit, this venture was not a financial success. After some time working as a DJ in Dutch clubs, Guy became an announcer on the BBC, Southern TV, Thames TV, IRN and others. A correspondent in South Africa, Gary Edwards, also remembers hearing him on SABC in Johannesburg in about 1970. Guy returned to Australia. We asked if anyone could provide details of Guy's career down under. His daughter Kate wrote "Dad met my Australian mum, Wendy Brown, in London in 1976 at a time when both were thinking about moving back to Australia so they bought a motorbike with a sidecar and travelled overland for 6 months to Dad's home town of Adelaide. Upon reaching Adelaide my parents got married and had four kids, James in 1978, Robert in 1980, and twins Kate and Matthew in 1982. Whilst in Adelaide Dad worked as the compère for Adelaide's current affairs show State Affair (for which he received 2 silver Logies for best television personality) and newsreader for Channel 10, as well as breakfast announcer for Adelaide's 5AA and 5AD radio stations. In 1986 our family moved to Sydney where Dad mainly worked as a freelance voice-over artist. Sadly he passed away from lung cancer on Christmas Day in 1995." Our thanks to Kate Blackmore for getting in touch. There is another picture of Guy / Jim in a group surrounding Martin Kayne on Caroline North and a colour one in Jason Wolfe's photo album.
Guy as "Jim Gordon" on Radio Caroline North International, presenting the Breakfast Show on 16th September 1967.
Tape kindly provided by Ray Andrews
(duration 2 minutes 34 seconds)